Female for Life Raises Funds for Endometriosis Australia
< BACK TO CHARITY





Community - Charity
24th February 2014, 02:00pm - Views: 5143
Female for Life, online retailer for women's gym clothes, is helping to raise funds for Endometriosis Australia. Profits are being donated through the sale of a new style.
Endometriosis Australia will use the donated funds to raise awareness of the impacts of Endometriosis on Australian women, run educational programs and fund research for the treatment and prevention of endometriosis.
In collaboration with Endometriosis Australia, Female for Life has released a new Endometriosis awareness End Endo sports top. The sports top, a favourite of buyers, has been re-released with a combination of the Female For Life and Endometriosis Australia logos. All profits from the sale will go to Endometriosis Australia.
Female for Life is a unique line of women's fitness gear which caters for women of different body shapes and in different phases of life. The range includes plus size, maternity, yoga wear, lounge wear and sizes range from 6 to 24. The vibrant designs are made from high end material and are budget friendly.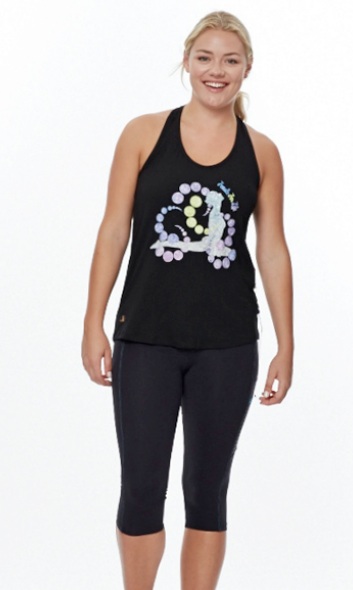 Founder of Female for Life Melanie Becker stated, "I am honoured that Female For Life is partnering with Endometriosis Australia, and I hope that this partnership will result in thousands of women being educated about this disease and avoiding or minimising their pain." Melanie explains why she is so motivated to help this cause, "My endometriosis severely impacted a crucial time in my life and I wish I had been educated".
The "End Endometriosis" sports top can be purchased at Female for Life online store.
Buyers Pick 'End Endo' Sports Top - Profits go to Endometriosis Australia