Health
Press Releases & Articles 551 - 555 of 771
Expert Comment On Solariums And Skin Cancer





29th July 2009 - Views: 652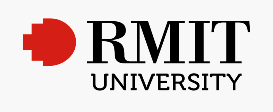 The World Health Organisation (WHO) agency has found using solariums significantly enhances the chances of developing cancer, with the risk of melanoma – the most lethal form of skin cancer – increasing by 75 per cent in people who start using tanning salons before the age of 30.
Quark Pharmaceuticals Announces Data Indicating Potential Utility Of Qpi-1007 For Treatment Of Glauc





28th July 2009 - Views: 632 Quark Pharmaceuticals, Inc., a development-stage pharmaceutical company discovering and developing novel RNA interference (RNAi)-based therapeutics, today announced data suggesting that QPI-1007 prevents progressive retinal ganglion cell (RGC) loss in an increased ocular pressure (IOP) rat model of glaucoma.
Communicating Access To Integrated Health Care





27th July 2009 - Views: 609 Speech Pathology Australia welcomes the recommendations of the National Health and Hospitals Reform Commission to reshape the ailing health system and establish comprehensive primary health care centres and services.
Improve Your Home's Air Quality To Make You Healthier





27th July 2009 - Views: 630

The air in your home is made up of natural and man-made gases and small particles, some of which may affect your health. The term 'indoor air quality' (IAQ) is used to describe the overall quality of the air inside buildings.
Heart Foundation Seeks Big-hearted Volunteers





27th July 2009 - Views: 641

The Heart Foundation is urgently calling for 28,000 local residents from Queensland to volunteer a few hours of their time to take part in its annual Doorknock Appeal.