Local Community
Press Releases & Articles 81 - 85 of 120
Submissions Report On Display For Tarcutta Bypass





9th November 2009 - Views: 985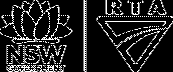 An RTA spokesperson said the Submissions Report for the Tarcutta bypass has been submitted to the NSW Department of Planning for its consideration and is available for the public to view.
7 November 2009





7th November 2009 - Views: 949

Weather Top +11C. A cracker of a day, the sky is big and blue and it is bursting with sunshine.
New Lights And Pedestrian Crossing For Tamworth





6th November 2009 - Views: 971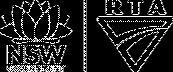 The RTA spokesperson said the new facilities and lights would improve safety for pedestrians, including mobility and vision impaired pedestrians.
Mudgee Roundabout





6th November 2009 - Views: 1038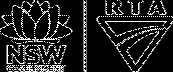 "This roundabout will be on one of the main intersections in Mudgee for traffic travelling through the town so this work will benefit a large number of people", an RTA spokesperson said.
6th Nov 2009





6th November 2009 - Views: 970

The track to Mt Kosciuszko is clear of snow to the first long climb with a small drift a little further along. From the Kosi Lookout to halfway rocks the track still has a few large snow drifts.