Local Community
Press Releases & Articles 56 - 60 of 120
Memories And Sirens Star Black Saturday Golf Challenge





5th February 2010 - Views: 932

With CFA members from the local Point Cook Brigade golfers will hold one minutes silence with the sirens from the fire vehicles signaling the start of the 1st Phoenix Challenge.
Trust To Re-open Cafe At Norh Head





28th January 2010 - Views: 994

'A cafe at North Fort is important to support public access to North Head, one of Sydney's great headlands,' Bailey said.
Expert Comment On New Swanston Street Plans





27th January 2010 - Views: 962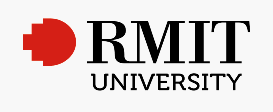 All private vehicles and taxis will be banned from Swanston Street and four new "city squares" will be established along the thoroughfare under a $25.6 million redevelopment plan unveiled today by Lord Mayor Robert Doyle.
Council To Consider Final Plan For Swanston Street





27th January 2010 - Views: 936 The final plan for Swanston Street will go before Melbourne City Councillors for endorsement next Tuesday 2 February.
World Record Attempt On Bondi Beach This Australia Day





25th January 2010 - Views: 1053
On Australia Day 2010, over a thousand sydney-siders will hit the beach to flog their neighbouring States in the 5th Annual Havaianas Thong Challenge world record attempt.