Local Community
Press Releases & Articles 96 - 100 of 120
Annoucement Bradfield By-election





26th October 2009 - Views: 935
"All Australian citizens aged 18 years and over living in the Bradfield electorate are eligible to vote in this by-election, as long as they are correctly enrolled to vote when the electoral roll closes.
Road Safety Work, Almond Street, Wilton





22nd October 2009 - Views: 965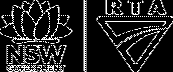 The RTA is advising motorists of changed traffic conditions at the intersection of Picton Road and Almond Street, Wilton from Monday 26 October 2009.
Swanston Street Redevelopment Update





22nd October 2009 - Views: 921 Melbourne City Councillors will consider a status report on the Swanston Street redevelopment project at the Council meeting on Tuesday, 27 October.
Local Girl Wins Brw Fastest Growing Company Award





21st October 2009 - Views: 917

Now her faith in herself has been rewarded – in just four short years she has made it to BRW's FASTEST GROWING COMPANY list – the YOUNGEST WOMAN TO DO SO, and now she is inspiring a new generation of Australian Entrepreneurs to grab hold of their dreams and pursue them with tenacity and drive.
Hundreds Walk To Cure Diabetes Around Regional Queensland Tomorrow - 18 Oct





17th October 2009 - Views: 940

You are invited to join 60,000 people around Australia celebrating hope and progress towards a cure for type 1 diabetes at Walk to Cure Diabetes events throughout regional Queensland, including Gladstone, Maroochydore, Bundaberg, Whitsundays, Townsville, Ingham, Broadbeach and Longreach.