Local Community
Press Releases & Articles 86 - 90 of 120
Community Raises $500k To Open Australias First All Abilities Playground





5th November 2009 - Views: 1112

The Hon Anthony Albanese MP, Federal Minister for Infrastructure, Transport, Regional Development and Local Government, will officially open the Livvi's Place Timbrell Park playground which is the result of more than two years collaboration by founding partners Touched by Olivia Foundation, City of Canada Bay and Leighton Contractors.
50km/h Speed Limit Extended On Iluka Road





4th November 2009 - Views: 876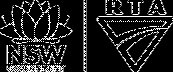 "The speed zone review incorporated the entire length of Iluka Road from the Pacific Highway to Iluka village, a total length of 16.7 kilometres," the spokesperson said.
Photo Opportunity - Installation Of New Tourist Wayfinding System 1





4th November 2009 - Views: 1020 Lord Mayor of Parramatta City Council, Cr Paul Garrard will launch this new wayfinding system based on the world's best practice.
4 November 2009





4th November 2009 - Views: 1031
The Thredbo Leisure Centre is open from 7am-7pm. Waterslide open 12-6pm. Power Punch - 5.30 - 6.30pm.
Wide Load Restrictions On Pacific Highway At Byrons Lane





4th November 2009 - Views: 977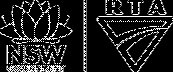 As part of this work it will be necessary to place a restriction on vehicle widths on this section of the highway to enable the slip repairs to be finished.