Local Community
Press Releases & Articles 11 - 15 of 120
Commonwealth Bank Staff Community Fund Grant Recipients Announced





7th October 2009 - Views: 1277 The Commonwealth Bank Staff Community Fund today awarded over $550,000 to local communities and organisations through its Community Grants Program.
Securing Our Water Future, 4 Weeks To National Water Week





18th September 2009 - Views: 849 Australians are being asked to dive into National Water Week, 18-24 October 2009.
Youth Justice





16th September 2009 - Views: 901

The report, ' Bail Me Out: NSW Young Offenders and Bail' , details the experiences of 145 young people arrested and bailed.
Support Breast Cancer Month





1st September 2009 - Views: 884

Breast cancer is one of the most common cancers among women in Australia, with 1 in 9 expected to be diagnosed by the age of 85.
Get A Spring In Your Step With Heart Foundation Walking





27th August 2009 - Views: 902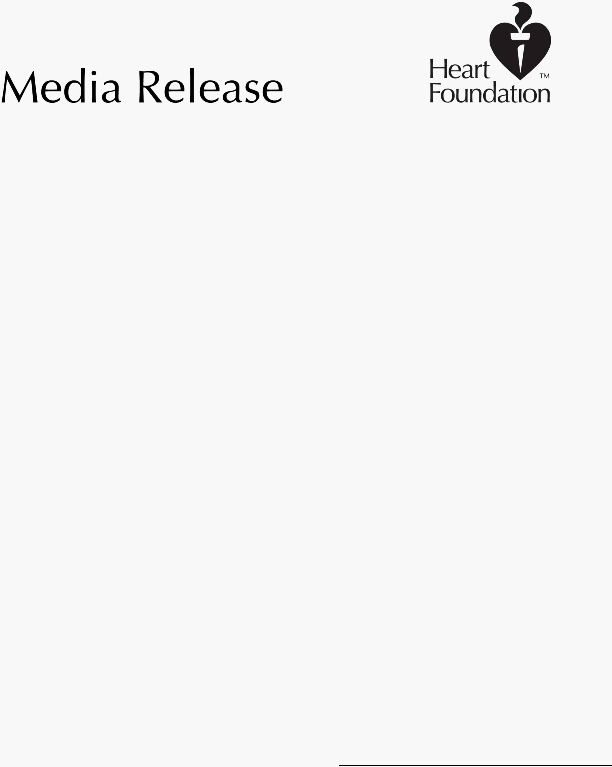 "Joining a Heart Foundation Walking group in your area can help you stay motivated to exercise regularly and provides you with social support, health information and newsletters," said the Heart Foundation's CEO Cameron Prout.