Charity
Press Releases & Articles 191 - 195 of 293
Alert - Nrma Presentation Of 2009 Helping People Awards





9th November 2009 - Views: 697 NRMA Motoring & Services is recognising big hearted heroes in the community with the announcement of this year's Helping People Award winners at their Head Office this Thursday, 12 November 2009 at 10:30am.
1500 Expected For Walk To Cure Diabetes - Newcastle Foreshore - Tomorrow 10 Am





7th November 2009 - Views: 813

You are invited to join local MP Bob Baldwin, Biggest Loser contestant Sean Doudle and around 1500 people in Newcastle, as well as 30,000 around Australia, celebrating hope and progress towards a cure for type 1 diabetes at the Walk to Cure Diabetes.
Minister Snowdon To Shave Off Mo For Men's Health





6th November 2009 - Views: 610 Federal Minister for Rural and Regional Health, Warren Snowdon says he's willing to shave off his trademark moustache in the name of men's health.
Bali Bomb Survivor Says Burns Camps Are 'essential'





4th November 2009 - Views: 681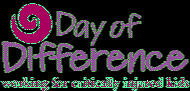 The Day of Difference funded burns camps are organised and coordinated by burns survivors with the support of their families and the professionally trained volunteers of the Burns Support Foundation.
Westpac North Shore Raise Over $50,000 For Day Of Difference Foundation





4th November 2009 - Views: 622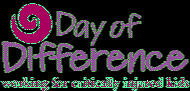 After 3 months of fundraising for the Day of Difference Foundation as part of their 'local initiative', Westpac drew their raffle last week to reveal the lucky winner of the 1 st prize Nissan Micra which Westpac have very kindly donated.