Charity
Press Releases & Articles 176 - 180 of 293
Jimmy And Rosalynn Carter Travel To Sichuan, China Today To Participate With Habitat For Humanity Ch





20th November 2009 - Views: 725

Former U.S. President Jimmy Carter and his wife, Rosalynn, join local and international celebrities including Daniel Wu, Lisa S, Andrew Lin and Ken Wong as part of the 26th Jimmy and Rosalynn Carter Work Project.
Pcfa Commends New Research Funds...but Seeks Follow Up On Super-clinic Benefits





19th November 2009 - Views: 672

Some of these funds will go toward prostate cancer-focused research projects that seek to reduce the side effects associated with existing prostate cancer treatments without affecting how well those treatments work.
Special Volunteers Awards Day





18th November 2009 - Views: 780

Among other worthy recipients, St John member Victor Kollosche will be awarded the Gilt Laurel for 57 years efficient service.
Britney Spears To Support The Day Of Difference Foundation





18th November 2009 - Views: 778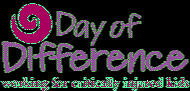 When Britney Spears heard about the tragic story of little Sophie Delezio, she was moved to graciously lend her support of the Day of Difference Foundation at her upcoming Sydney concerts.
National Air Cargo Completes First Phase Of 'operation Blanket Delivery'





18th November 2009 - Views: 708 The idea for "Operation Blanket Delivery" came from Dale Deacon, National Air Cargo, Middle East sales manager, after he toured a number of orphanages in the Kabul area and witnessed first-hand the difficult conditions the children were enduring.