Charity
Press Releases & Articles 151 - 155 of 293
Campbell's And Sife Partner To Can Hunger!





18th December 2009 - Views: 718

So far, 30 SIFE teams from around the country have registered to participate in the program, which officially kicks-off in January 2010.
Heritage's [email protected] Account: Fundraising For The Seeing Eye Dogs Made Easy





16th December 2009 - Views: 651

Because of their phenomenal effort, the not-for-profit organisation requires consistent community assistance to continue providing their services.
Royal Far West To Accept Children's Bikes From Day Of Difference Foundation





16th December 2009 - Views: 672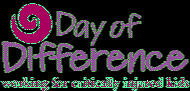 Christmas is normally a time of happiness - family, feasting and fun - but for many children, this Christmas will be spent in hospital surrounded by equipment rather than family.
Newest Adelaide Refugees To Experience Christmas





15th December 2009 - Views: 878 A group of Bhutanese people originally from the Nepalese refugee camps, newly arrived to Adelaide are being treated to Christmas due to the support of businesses in Adelaide and the hard work of City of Charles Sturt staff.
Research The Key To Unlock Cancer Mysteries





14th December 2009 - Views: 753 Research the key to unlock cancer mysteries State's top medical researchers win grants Cancer Council Victoria today announced over $3.2m will go towards high-quality research into the causes and prevention of cancer, as well as clinical research that focuses on diagnosis and treatment.