Charity
Press Releases & Articles 161 - 165 of 293
One Big Hearted Lady Sees A Big Future For Signing Choir





8th December 2009 - Views: 895

While ageing brings its own unique set of challenges, 84 year old Veronica Rogers has put hers aside in a determined quest to afford every opportunity to a group of gifted and determined youngsters at the Royal Institute for Deaf and Blind Children (RIDBC).
Launch Of The Asprey 'protector Collection'





7th December 2009 - Views: 749

The 'Protector Collection' has been meticulously created with Asprey by Angelina Jolie and Brad Pitt to benefit a charity close to their hearts.
Field Of Women Live 2010 Announcement 1





4th December 2009 - Views: 730

This powerful human display, ahead of the AFL's Round 7 contest between the Demons and the Western Bulldogs, will highlight the growing number of Australians affected each year by breast cancer, and bring the statistics to life.
Big Result At Homebush Set To Drive Interest In New Diabetes Campaign





3rd December 2009 - Views: 692 Jack was diagnosed with type 1 diabetes in 2006 at the age of 19, and since that time has played an active role in diabetes education for Roche Diagnostics and diabetes related groups like the Juvenile Diabetes Research Foundation.
Summer Fun A Warning For Children





1st December 2009 - Views: 763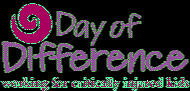 As a not-for-profit organisation who works for critically injured kids, we see many children go through the emergency room doors every summer.