Charity
Press Releases & Articles 201 - 205 of 293
New Guide To Berthing At Melbourne Docklands





30th October 2009 - Views: 1134

Following the proven formula of previous pocket-sized Docklands boating guides, it is compact, splash-proof and available free from boat clubs around Victoria.
Canberra Labor Club Saves Act Kids Lives





30th October 2009 - Views: 1112

The cheque will be presented Saturday 31 October at 2.35pm to Royal Life Saving President Chief Justice Terence Higgins by Canberra Labor Club Vice President, Tony Luchetti, at the Canberra International Sports and Aquatic Centre (CISAC) in Bruce, ACT.
Clarius Staff Sacrificing A Day Of Pay In Support Of Canteen 4





30th October 2009 - Views: 1058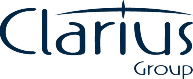 Beverley Brock, CanTeen's National Partnership s Manager, said this was the first time an Australian corporate partner had taken up the What a Difference a Day Makes model of sacrificing a day of pay.
Navy Ship Leaves With $100,000 Worth Of Iga Groceries Today For Samoa





27th October 2009 - Views: 1033

Mr Mick Daly, National IGA Retailer Chairman said, "IGA plays an active role in their local communities and our retailers and distribution partner have acted immediately, using the group's successful national Community Chest program to help provide emergency relief to assist those affected by the tsunami".
30 Mates Cycle Beach To Nsw Border For Muscular Dystrophy





26th October 2009 - Views: 1043

The inaugural Beach2Border, a 225km bike ride from Port Melbourne to Echuca, will test the strengths of 30 Victorian friends aged between 14 and 52, when they aim to complete it in 12 hours on October 30, 2009. The one-day event will include the physical challenge as well as aiming to raise more than$20,000, to assist in muscular dystrophy research.