Charity
Press Releases & Articles 251 - 255 of 293
Media Release: Act For Peace Assists Flood Ravaged People Of Pakistan





2nd August 2010 - Views: 934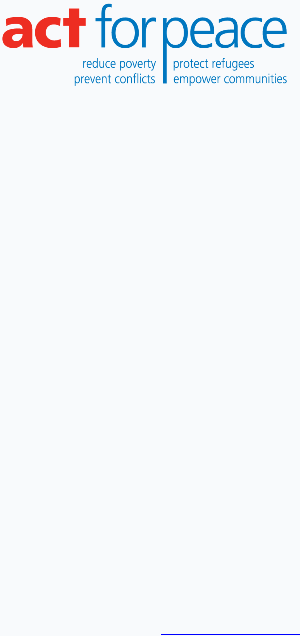 Act for Peace, the international aid agency of the National Council of Churches in Australia, is responding immediately to assist the flood ravaged people of Pakistan with emergency assistance as the death toll soars beyond 1,100 and disease outbreaks emerge.
Biggest Ever Brissie To The Bay Bike Ride





27th June 2010 - Views: 1036 Thousands of families, corporate teams and even a man in a tutu descended on South Bank this morning for the annual Enerflex MS Brissie to the Bay charity bike ride.
Variety's Night At Circus Oz





17th June 2010 - Views: 1005 Variety Celebrity Ambassador Blair McDonough, Star of "Dancing with the Stars" 2010 series, former Neighbours and Big Brother star will welcome the children. Variety the Children's Charity provides assistance to disabled and disadvantaged children and Organisations throughout Victoria on an ongoing basis.
Walking Med Students Arrive Early





15th June 2010 - Views: 973 A group of medical students who walked from Townsville to Mackay to raise money for people with multiple sclerosis shocked themselves by arriving two days ahead of schedule.
Melinda Gates Calls For Global Action To Save Women's And Children's Lives





8th June 2010 - Views: 960 Melinda Gates today urged global leaders to make women's and children's health a top priority, and announced that the Gates Foundation will invest US$1.5 billion over the next five years.