Health
Press Releases & Articles 706 - 710 of 771
Pfizer's Lyrica(r) (pregabalin) Capsules Cv Receives Approval For Treatment Of Peripheral Neuropathi





29th October 2010 - Views: 2585 Pfizer Inc.(NYSE: PFE) announced today that the Japanese Ministry of Health, Labour and Welfare approved Lyrica(R) (pregabalin) capsules for the treatment of peripheral neuropathic pain.
Stroke Survivors Missing Out On Care





29th October 2010 - Views: 903 Australia has a chronic shortage of specialised stroke rehabilitation services despite the fact that it is the second biggest cause of death and a leading cause of disability, a new report from the National Stroke Foundation has revealed.
Process Commences For The Next 28 Gp Super Clinics





28th October 2010 - Views: 856

Australian Government today announced the first stage in the delivery of GP Super Clinics, as promised during the 2010 election campaign.
Survey Finds Senior Australians Overweight Or Obese





28th October 2010 - Views: 989

Among Australians aged 50 years and over, 29% are overweight and 34% are obese although 75% considered themselves to be healthy and 63% said they were active.
Media Statement David Galbally Response To Herald Sun Report





27th October 2010 - Views: 1020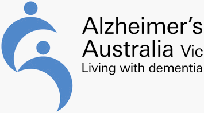 Acute care remains a dangerous setting for people with dementia. There is an urgent need for people with cognitive impairment to receive better support, and to feel secure in a strange environment.