Health
Press Releases & Articles 746 - 750 of 771
Eight Feature Items - World Sight Day - 14 October





13th October 2010 - Views: 1101

The Department of Health and Ageing has compiled a series of case studies to highlight preventable blindness among Australians, including Aboriginal and Torres Strait Islander people.
New Aihw Reports: Nursing And Midwifery Labour Force 2008 & Medical Labour Force





13th October 2010 - Views: 916

The number of employed medical practitioners and nurses in Australia increased by 18% and 12% respectively between 2004 and 2008, according to two reports released today by the Australian Institute of Health and Welfare (AIHW).
2010 Sidney Sax Medal Awarded





13th October 2010 - Views: 1739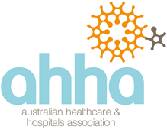 The Australian Healthcare and Hospitals Association (AHHA) has great pleasure in announcing Gillian Biscoe as the recipient of the 2010 Sidney Sax Medal.
Children Suffered From Eczema - More Likely To Have Emotional Issue.





12th October 2010 - Views: 1148 Children who suffered from eczema during the first two years of life were more likely to demonstrate psychological abnormalities , in particular emotional problems, at age ten.
Nsw Researchers Form Ground-breaking Collective To Fight Cardiovascular Disease





12th October 2010 - Views: 1157

The NSW Cardiovascular Research Network (CVRN), is made up of members from 22 universities and Institutes across NSW, and was established as a result of funding from the Heart Foundation and the NSW Government.