Health
Press Releases & Articles 711 - 715 of 771
Heart Foundation Awards Of Excellence To Be Announced





27th October 2010 - Views: 1098 The Heart Foundation will hold its 2nd Annual Awards Lunch on Wednesday 27 October 12.30pm at The Pavilion Function & Conference Centre, 1 Bogan Street, Breakfast Creek.
1.2 Million Australians Ignore Their Failing Eyesight





27th October 2010 - Views: 1519

Nationwide research conducted on behalf of Budget Eyewear shows that many Australians are in denial when it comes to their failing eyesight – in fact more than 1.2 million Australians are knowingly going about everyday life with failing eyesight.
Failure To Monitor Highlights Cancer Risk





27th October 2010 - Views: 946 New research released today (27/10) has found almost half of adult Australians (46%) think it `likely' they will develop skin cancer, yet many still fail to regularly check their skin for potential cancers.
Media Alert: Australians Worried About Skin Cancer, But Are They Taking Care?





26th October 2010 - Views: 1028 Australian Cricket's Twenty-20 captain and Test vice captain, Michael Clarke, will join Cancer Council Australia and Australasian College of Dermatologists to launch new research highlighting the surprising number of Australians who believe they are at risk of skin cancer.
Ama Urges Passage Of Preventive Agency Bill





26th October 2010 - Views: 1071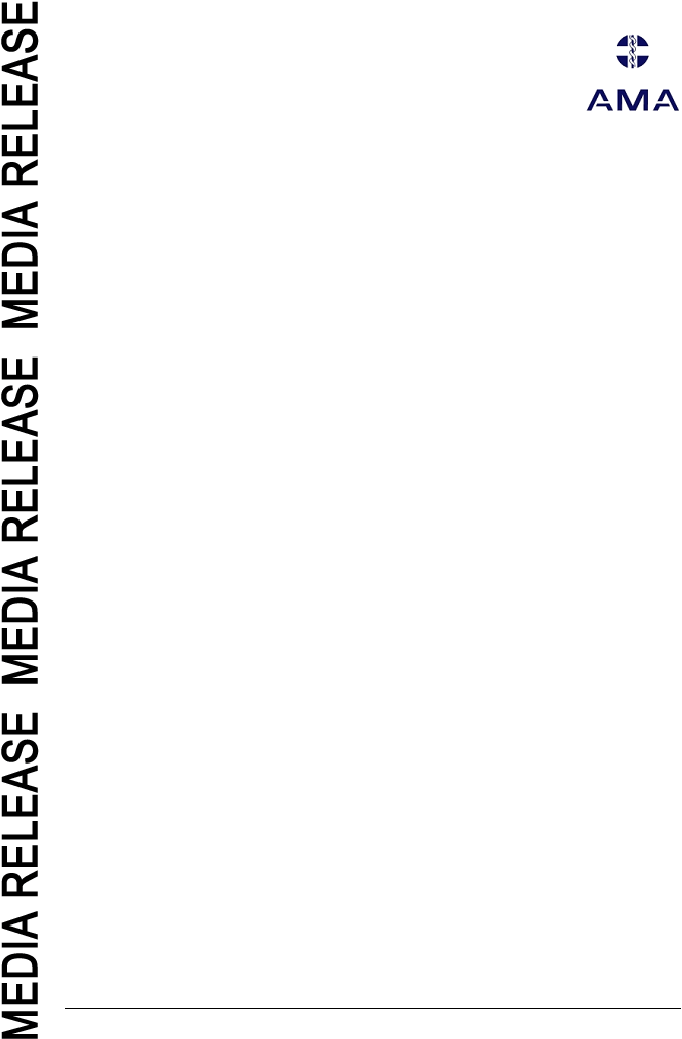 AMA President, Dr Andrew Pesce, today urged all parties and Independents to support the Australian National Preventive Health Agency Bill, which is expected to be debated in Parliament this week.