Charity
Press Releases & Articles 126 - 130 of 293
World Vision's Haiti Earthquake Appeal Passes $1 Million





17th January 2010 - Views: 638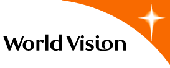 Australians continue to give generously to support survivors of the Haiti earthquake, with donations today exceeding $1 million.
Health Risks To Children In Haiti, Warns Save The Children





17th January 2010 - Views: 643

Save the Children's emergency health and nutrition director, Kathryn Bolles, says she is concerned about the increased health risks for children in Haiti, as clean water supplies become scarce and sanitation conditions deteriorate.
Caritas Delivering Life Giving Assistance Despite The Difficulties





17th January 2010 - Views: 842

Over 300 Caritas local staff are continuing to deliver relief supplies to the many survivors in urgent need in Haiti despite the significant difficulties they face.
Oxfam Teams In Haiti Initiating Aid Deliver





16th January 2010 - Views: 743 Oxfam staff in Haiti are providing shovels and picks for local civil workers to clear rubble to search for trapped victims in the capital, Port-au-Prince, following Tuesday's massive earthquake.
Cyclists Tackle Type 1 Diabetes Today





16th January 2010 - Views: 700

Since it was begun the Ride to Cure Diabetes has raised over $4 million in critical funds for Australian research in type 1 diabetes.