Charity
Press Releases & Articles 101 - 105 of 293
Walking 75,000 Kms Spreading Message Of Peace





11th February 2010 - Views: 925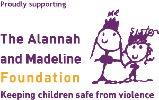 relentless solitude, Jean is about to commence his "down hill run home", a mere 20 months of relatively easy walking beginning in Townsville this Sunday February 14th. With over 64,500km covered of his 75,000km goal to return home to Montreal, Canada, Jean's wwwalk is already the longest ever made by a human without returning home.
Home Insulation Program Brings Great Rewards For Charity





11th February 2010 - Views: 848 The Federal Government's Home Insulation Program has brought great rewards to Try Youth & Community Services (TRY), an Australian Charity based on giving people opportunities to reach their potential.
Australian Cricketer Mitchell Johnson Joins Camp Quality





11th February 2010 - Views: 757

Johnson's role will involve the promotion of Camp Quality's programs and services as well as practical involvement in meeting and bringing fun therapy and optimism to children and their families living with cancer.
Hand-powered Cyclists' Charity Ride Shows What People With Disability Can Do





9th February 2010 - Views: 695 Mr Shorten joined fellow MPs at Parliament House this morning to help launch Queenslander Andreas Dagelet's 5000 kilometre journey using a hand-powered bicycle.
"touching" Haiti - Fundraising Event For Victims Of Haiti Earthquake





3rd February 2010 - Views: 686

A 'friendly' game of touch football will be conducted as a fundraising event for the victims of the Haiti earthquake.