Charity
Press Releases & Articles 41 - 45 of 293
States' Grab For Pension Increase Is Heartless





28th September 2009 - Views: 531 "Rents in social and public housing are linked to pension levels, set generally at 25%.
Michael Caton Launches 'donate A Dunny'





24th September 2009 - Views: 539 "Believe it or not, dunnies and blindness are directly connected," says Caton.
Guide Dogs' Staff To Help Braille Manly Beach With A Secret Message 1





18th September 2009 - Views: 526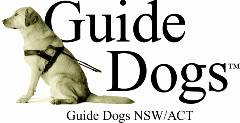 Guide Dogs staff will be hoisting buckets and spades on Manly beach this Sunday 20 September, helping to create a secret braille message in the sand.
Last Weekend To Support Doorknock Appeal





9th September 2009 - Views: 574

The Heart Foundation Doorknock Appeal ends on 18 September and people in Queensland are being urged to donate generously to help raise funds to save Queenslander's lives.
Mankind Aims For World Peace Through One Minute Of Silence





25th August 2009 - Views: 541

Millions, if not billions, of people throughout the world will hold still for one minute on November 14th, at exactly 15:00 hours GMT, for world peace.